Track your entire fleet with ease
Keep your service records organized
Stay on top of maintenance with reminders
Upload files and keep track of your vehicle's history
Track inspections and accidents to stay informed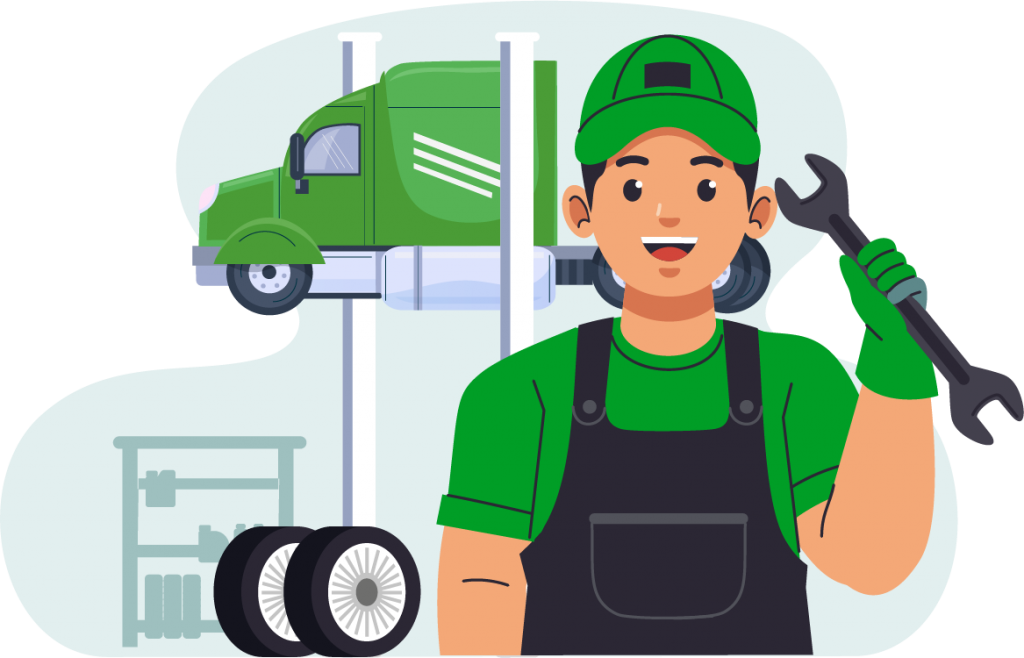 Start using My garage and get a number of benefits
Manage Your Fleet with My Garage
My Garage allows you to add your entire fleet of vehicles, providing you with a centralized platform to keep track of every detail. From cars and trucks to motorcycles and more, you can effortlessly catalog all your vehicles in one place. No more sifting through paperwork or relying on your memory.
Service History at Your Fingertips
With My Garage, you can maintain a complete service history for each vehicle in your fleet. Record every maintenance task, oil change, tire rotation, or repair job. This invaluable feature helps you keep track of your vehicles' health, ensuring they remain in excellent condition.
Never miss another service appointment. My Garage enables you to set up service reminders for each vehicle. The system will send you timely notifications when it's time for scheduled maintenance or inspections, ensuring your fleet stays roadworthy.
In My Garage, you can upload and download files related to your vehicles. Whether it's insurance documents, manuals, or photos, you can easily access and organize essential files for each vehicle. No more digging through a pile of paperwork; everything is conveniently stored in one place.
Frequently asked questions